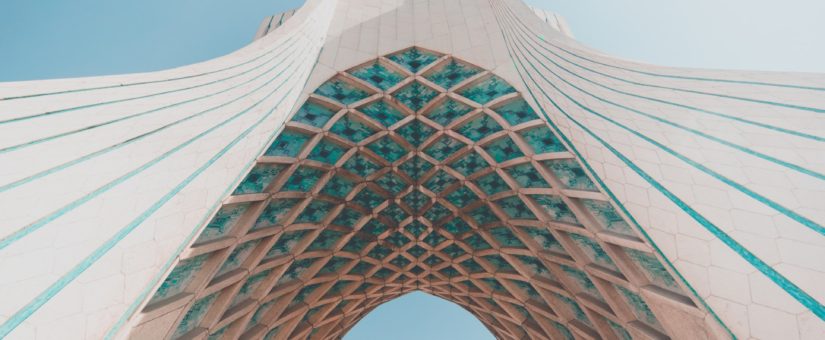 A Framework for Customer Experience Improvement Programs
Most organizations are well aware that they need to improve their customer experience either to drive revenue or to achieve customer satisfaction improvement as an end in itself. If you are reading this, you are probably also sold on the need to think cross-functionally and in terms of customer journeys or how customers go about their "jobs to be done".
What isn't always clear is what the components of a customer experience improvement effort are. Often organizations start with "let's map journeys" or "let's measure our net promoter score". While great ideas, they alone are not enough to drive significant improvement.
I've endeavoured to address this at a high level with a framework that looks at the components of a customer experience improvement program with the highest likelihood of success.
Vision
A clear picture from the top about where this effort is going, what this is for, how it fits into the company's broader strategy, and why it's important. Ideally the vision is tied to stories from within our own organization, however, it can also be illustrated with stories from outside. For example, I can share my own story about a post-warranty issue with a pair of black Warby Parker frames that were turning gray. Even though they were outside the warranty period, the company responded "that shouldn't be happening" and offered a full credit toward a replacement pair with an updated prescription.
Value
While many people get that experience improvement is important, value is a "to what degree?" question that helps find CX improvement's home among all of the other organizational priorities. Value is the quantified link between business objectives and CX. Carefully structured studies can clearly identify the link between changes in CSAT scores and revenue and customer retention, for example. Typically, the economic value will come from:
Customer retention
Reduced price sensitivity
Selling through additional products to satisfied customers
Reduced cost-to-serve (e.g. fewer contact center calls)
Customer recommendations
Governance
Silo thinking leads organizations toward optimizing touch-points rather than journeys. Governance defines who defines overall program goals, who "owns" each journey, and how decisions about priorities, funding, and monitoring are made.
Journeys
Most organizations will have 5 to 15 journeys that matter most such as "open an account", "upgrade", "cancel service", "install and use", or "pay my bill". Journey mapping should stay high level, involve cross-functional teams and focus on how the customer feels throughout the process. Especially early on, identification of pain points is key. (There is typically more bang for the buck on eliminating pain points than on trying to make customers giddy about something they are already happy with).
Improvement can come through smoothing over pain points at individual steps, reducing the total time required, improving communications (for example, about fees), improving how a customer feels through the process, or eliminating required steps or activities entirely (e.g. complete the transaction online rather than having to visit a store).
People
The people dimension is perhaps the most challenging and includes several key aspects:
Do staff understand the importance of CX in a way that is relevant to them?
Do staff understand the impact that they can have?
Do staff have the right processes and tools available to them?
Are the right staff and managers measured on CX metrics in a constructive way?
Do the right staff who can act have access to CX data in a digestible format?
Do staff have the authority to close the loop with customers to track causes of problems and execute on "make-goods"?
Are executives participating and is performance relative to CX an aspect of how they are evaluated?
Data
CX data provided through surveys needs to be assessed, of course. Additional insights come from other parts of the organization and additional insight is extracted when customer satisfaction data is combined with data from operations. For example, is there a relationship between satisfaction and the number of outbound marketing calls or emails received? Do customers who are forced to call for a particular type of issue tend to have a low satisfaction scores even though they rated their experience with the contact centre highly?
Data sets need to be linked, accessible, and clean.
Metrics
Metrics are built on data and are essential. A "north star metric" is a single metric such as Net Promoter Score or an Index such as TD Canada Trust's "Legendary Experience Index" which has sub-metrics based on satisfaction and intention to increase business with TD. This key metric is normally the one that is tied to other business objectives in the Value element.
Additional metrics are chosen that drive the north star metric. They may include product usage, contact centre data, churn behaviours, product usage, journey performance, customer effort scores and other aspects.
Metrics can be used to compare across internal groups to identify opportunities for improvement. For example, is a particular store or region scoring very well on CX? Why?
Voice of the customer
The voice of the customer element defines how the customer point of view is wired into how changes are made and operations are managed. Metrics and other information are used. This can include:
Capturing general perspective (such as NPS measures)
Point in time after the customer has completed part of a job (e.g. opening a new account).
User testing process for product revisions prior to launch
Observing customers using the product in the field
Gathering data from contact centres
Some of the key questions in a VoC program will cover the platforms, format, and timing of customer input. For example, will we survey mid-journey after an interaction as well as after the completion of a journey? How often and how many customers are surveyed to generate our global metrics (e.g. NPS)?
Close the loop
Closing the the loop is acting on customer supplied feedback. It means getting in touch with customers to understand their issues, try to correct it for that customer and document whether there is a systemic problem that could be addressed later.  See the writings of Frederick Reichheld for more on the "inner loop".
Roadmap
Improving customer journeys is a journey itself. A roadmap recognizes that changes need to be layered in over time. For example, over time organizations may add an inner loop, expand the number of departments tracking data, expand the number of people actively using customer feedback, and link more systems directly to the customer feedback (such as POS data or contact centre data).
The roadmap should avoid the trap of seeking big technology solutions and automation as the solution to the problem. Typically, start with smaller scale pilots or in one corner of the organization to refine ideas and generate success stories.
Post updated July 17, 2019